Are You Prepared for the Worst?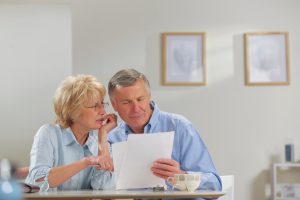 It's not anything we want to think about, but what if the worst were to happen? The sudden loss of a loved one—or your own death. If the unthinkable occurred, would you be prepared?
For instance, have you thought about:
What will happen to your children—with a legal document outlining guardianship?
Whether someone close to you knows exactly where to find all your important documents, such as birth certificates, marriage certificates, and social security paperwork?
Compiling a list of all your important contacts in one place?
---
About Susan Alpert
Susan Covell Alpert, author of 
Driving Solo: Dealing with Grief and the Business Logistics of Financial Survival
 and her most recent  book,
 Later is Too Late: Hard Conversations That Can't Wait.
 is also a speaker, entrepreneur, and frequent guest on national radio and television shows. She has been the owner of several multimillion-dollar companies and has impressive experience in the fields of negotiation, finance, international services, and business. She holds a master's degree in psychology and education from Brooklyn College in New York, and most recently devotes her time to consulting and pro bono work in the field of grief and preparing for the future. Alpert resides in Newport Beach and Palm Desert, California.